Shared content
The shared content feature supports multiple brands in an organization.
Sometimes, different brands want to share content within the same organization. For example, each brand creates their own articles, but these articles belong to common categories. This can be done with shared content.
To enable sharing of specific content, enable the toggle Allow items from all environments when you add the Content reference field to a model.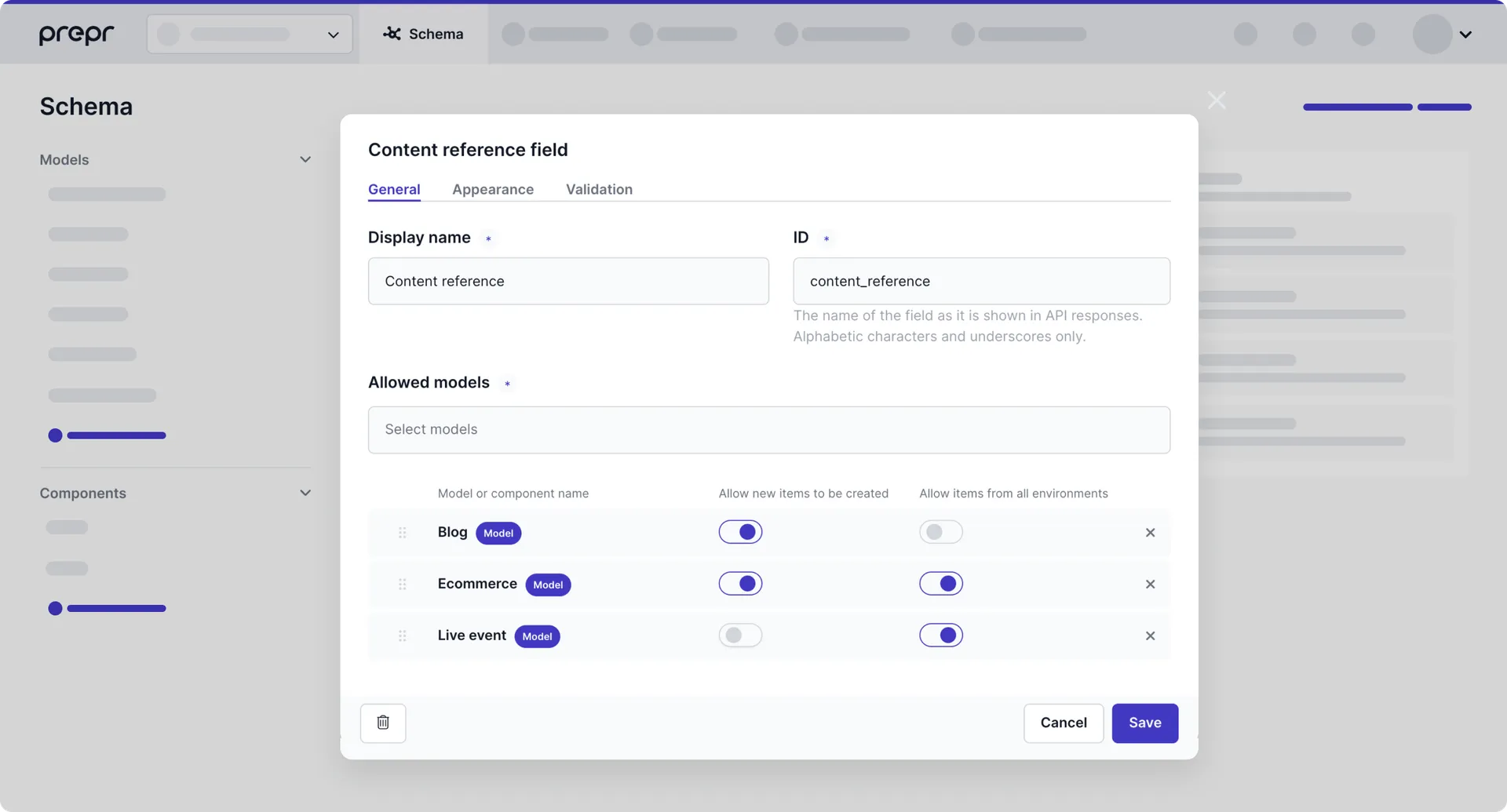 Check out the Create schema docs for more details.