FTP Server
This integration allows you to connect to an FTP server to import video and audio assets automatically.
Introduction
An FTP server makes files available for download via a file transfer protocol. By activating an integration to an FTP server in Prepr, assets will automatically be imported into the Media Library from the FTP server that you define. These assets are then available for your content editors to include them in any content items.
Activate FTP server
Simply activate the FTP server integration with the following steps:
Go to Settings > Integrations and choose FTP Server.
Click the Activate button.
Fill in the connection details of your FTP server and click the Save button.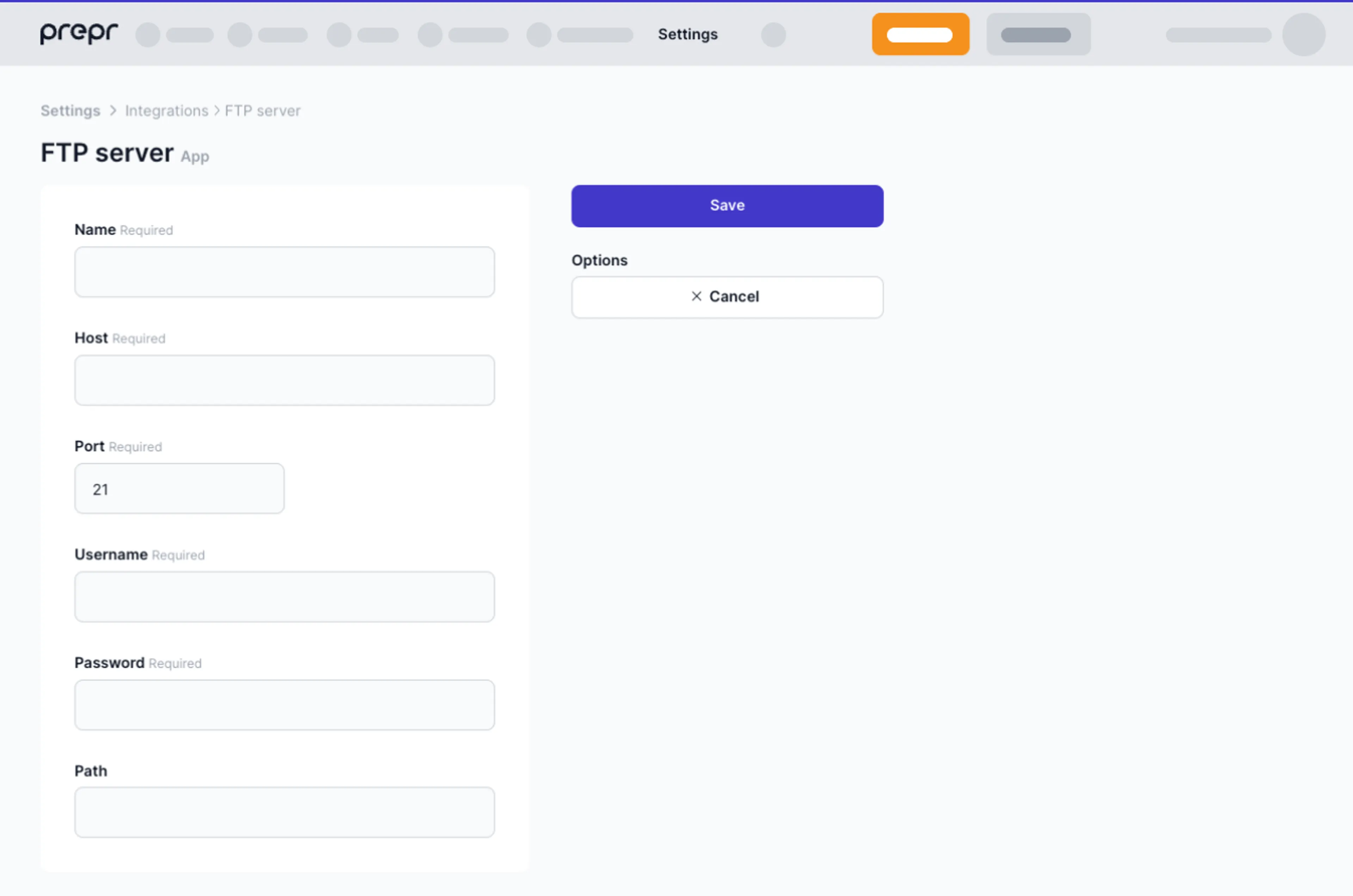 To make changes to the connection details, go back to the FTP Server block and click the Manage button to make your changes.
If you have any questions, please contact our Support team.